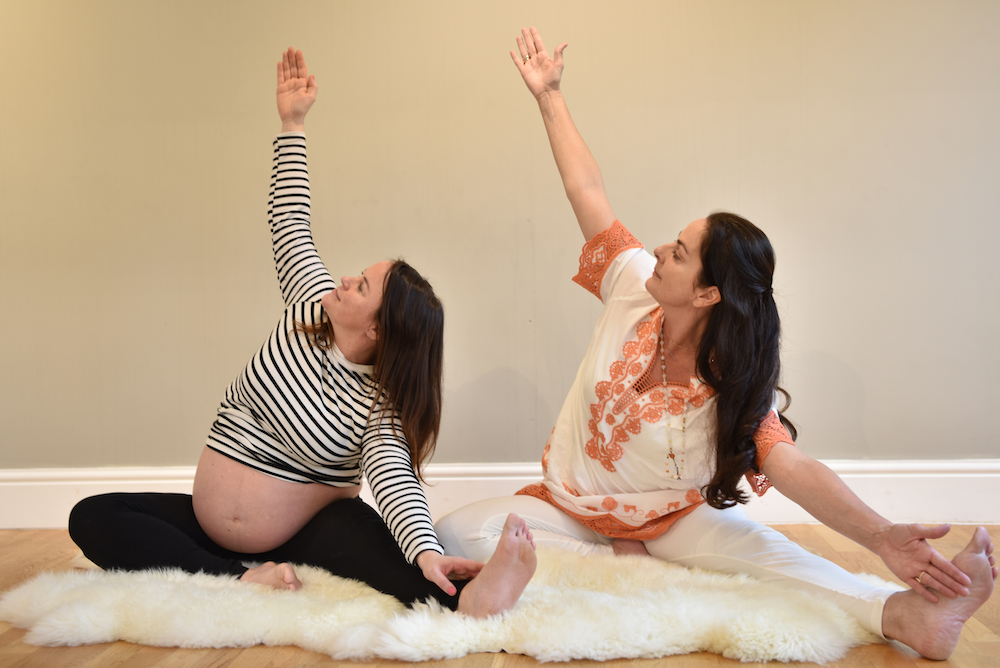 The pregnancy yoga yoga taught at Amy's Ashram is called Khalsa Way and was developed by Gurmukh.
Through the pregnancy yoga of Khalsa Way mothers learn to live more gracefully, purposefully, and with peace.  They are likely to experience birthing even with it's challenging or intense moments, as natural, "doable" and welcome.
Pregnancy yoga stretches, tones, and relaxes the body, the mind and the emotions.  It helps the mother make room in her body for her baby and her own spine and organs.  During those emotionally stuck moments during pregnancy , a pregnancy yoga class offers a time of community and reconnection, a safe place to release emotions and to heal.
Two important elements of Khalsa Way yoga are meditation and attention to the breath.  A mother can teach her baby to breathe and meditate before birth.  As a mother deepens her breath she deepens her connection to her babying to her inner resourcefulness.  The baby learns this calm breathing pattern before even entering the world.  The baby also learns and remembers the sweet, connected state imparted by meditation.