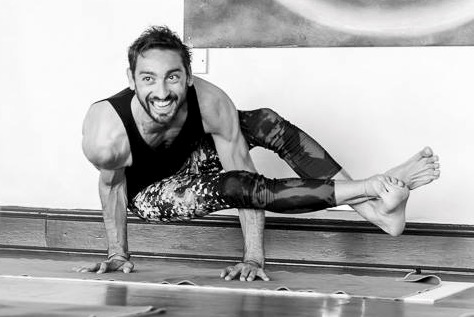 My yoga journey starts a lot of years ago, but only in the last four years I decided to live in a Ashram where under the support of my Indian teachers I studied yoga to get my international certification. My big dream became real.
After my graduation I immediately started to teach. My passion for travelling brought me all around Europe (Belgium, Netherland, France, Italy and now UK) where I made a lot of different experiences. Studios, gyms, beautiful forests and beaches have been my working place. I met so many students, a lot of them shared their love with me and became first friends and then yogis.
During my lessons I teach following what I learnt since when I was a child. I have no memory about when I started to practice for myself. I always used my breath to be focused and control body and mind, I always tried to overcome my physical limits and without force manage challenging poses or balance. Only ten years ago I understood that what I was doing was yoga and I'll never leave it.
Yoga changed my life bringing myself in a path of peace and wellbeing. The possibility to share these knowledge makes me rich and proud to teach. To teach for me means to take care of the students and let them discover the deep meaning of yoga. During the lessons I like to see the smiles of the students and hear their laughs when sometimes an asana is too complicate to manage. But the best part is notice their deep breaths, the enthusiasm, the concentration and the improvements in the practice.
Why hot yoga?
The warm is energy and makes me really powerful. The warm gives us a new dimension to discover our bodies and improve the sensibility of the senses until the control of them (Pratyahara, the 5th limb of Yoga). It makes the body strong (Asana, the 3rd limb of Yoga) and the mind still and calm (Dharana, the 6th limb of Yoga). I have a deep respect for this incredible machine that is the body and I love to teach in warm where the body works differently.
I'm an Italian yogi with a Sanskrit name.
I was born as Emanuele and became Raj, it means control.
Control through the beautiful path that is bringing peace in my life.
Any question? Ask me, I really like to talk.